At The Heart Of Our Community
We strive to be at the heart of our local community by providing a place for friends to meet, for families to relax and to host local functions and events.
Sponsorship
We are the unofficial 'clubhouse' for a number of local sporting teams - a place to re-convene after matches, sell raffle tickets, celebrate victories and commiserate losses.
Contact us using the form below to find out how we may tailor a unique support program benefiting your club.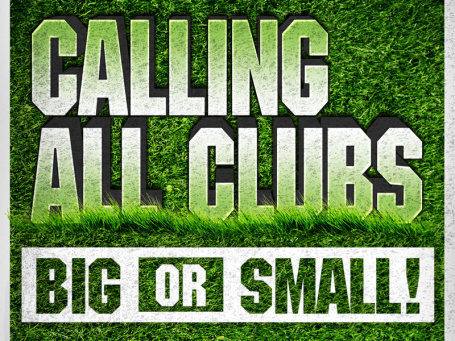 We Proudly Support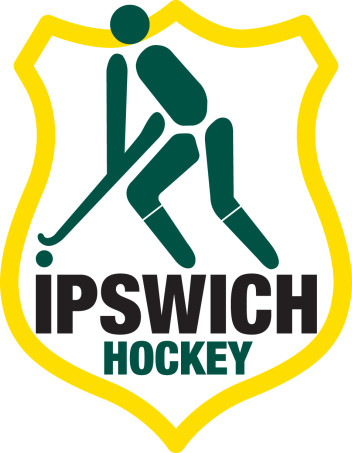 Ipswich Hockey
Ipswich Hockey is a part of Ipswich History with the first games being played in 1931 at the Ipswich Showgrounds. Later that year, Ipswich Hockey relocated to East Ipswich until 1994, when the complex at Briggs Road, Raceview became the new home to Ipswich Hockey. We have two artificial fields (one water and one hybrid), 4 full size grass fields as well as access to smaller grass fields where our Rookey 7s & 9s fixtures are played.

Hockey in Ipswich has produced many outstanding players at state, national and international levels. The South West Lumberjacks boast players from Ipswich and Toowoomba and they are the current Queensland Super league champions. 2012 saw Ipswich Hockey awarded the Hockey Qld Association of the Year, and in 2014 awarded the Sporting Association of the Year from the Ipswich City Sports Awards.

Our association is made up of approximately 1000 registered players that train and play each week during the season which runs from March until September. In 2014 we introduced an Indoor Hockey competition for our juniors and will be looking at expanding that competition in 2015. This season runs from October until late February, so for some Hockey is played 12 months of the year.

Throughout the year we have visiting players from associations throughout the state, and they along with our local players bring family and friends. In July 2013 we hosted the Queensland Girls Under 15 championships with 24 teams represented. In September 2014 we hosted the Queensland Under 18 girls' championships teams. In 2015 we are scheduled to host the Queensland Men's Masters Championships as well as the Qld Primary Schools Hockey Championships.

Fixtures are conducted Friday nights and all day and into the evening Saturdays and Sundays. These fixtures cater for all ages with Hook in2 Hockey and 1/2 and 1/4 field games for those just starting, and club fixtures from Under 11 (boys & girls) to A Grade (Open) men & women.

Ipswich Hockey is a family friendly association which is proudly supported by many local businesses and we work together to promote fun fitness and hockey in our region.

For more information about Ipswich Hockey or one of our 10 affiliated clubs browse through all the information found on our website www.ipswichhockey.com, looking at the information on the various tabs.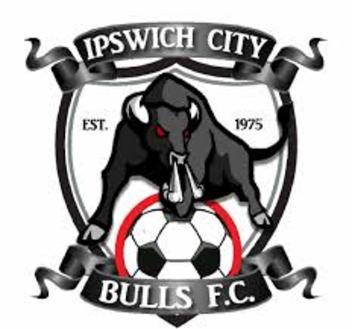 Ipswich City Football Club
Ipswich City Football (Soccer) Club has been in the Ipswich area for over 40 years and is located at Sutton Park, Cnr Workshops and Hunter Street, Brassall QLD 4305.

Our club goal is to have the cheapest registration fees in Ipswich, allowing all families to be able to afford for their kids to learn life lesson and make friends for life while staying fit and active. We run various family fun days and events for all ages throughout the year.

Season starts in March and goes through until September with Sign on in February.

We have 260 (and growing) players, over 18 teams ranging from age 3 to 40+.

Squirts (Age 3 – 5)
This is an introductory level which generally runs for 12 weeks held on Friday night.

MiniRoos (Age 6 – 11)
Training: Wednesday
Games: Saturday

Juniors (Age 12 – 16)
Training: Wednesday
Games: Saturday

Senior Men (Age 16 +) - Capital League (A Grade and Reserve Grade)
Training: Tuesday Thursday
Games: Saturday (some Friday and Sunday games)

Senior Men and Women (Age 16 +) - City League (3rd team through to social)
Training: Wednesday
Games: Friday and Saturday (some Sunday games)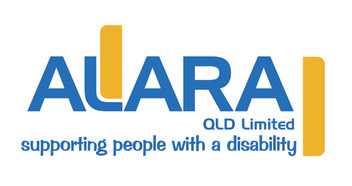 ALARA QLD
ALARA QLD Limited is a community based not for profit organisation which provides a broad range of services for people with a disability and their families in the Ipswich, Somerset and Lockyer regions. The organisation was established in 1991 by a concerned group of parents of young people with a disability concerned about the lack of community based support and respite services. Today ALARA provides services for around 650 children and adults with a disability.

ALARA's services are designed around the needs, goals and aspirations of the individual and their family. Support is provided within the family home and in community settings.

Services include:

In-home services
Support to access the community
Group Support Options
Special Interest Groups
Recreation and Leisure Services
Creative Arts Initiatives
Self-managed services and supports

Ipswich Little Athletics
On 16th September 1976 Bundamba Little Athletics, the eighth centre in Queensland was formed. On the first day 104 athletes were registered. The centre was so successful that seven athletes were selected for the Queensland Little Athletics team. This team was for under 12 athletes only. One of the Bundamba girls won the very first gold medal won by a Queensland little athlete at the Australian Championships.

The athletes, officials and committee members have been very, successful in winning awards. The state team is for one age group only with a total of 24 athletes. Ipswich has had 52 Queensland team members selected into this elite team since its inception in 1977. As part of this team four U15 athletes may compete in a pentathlon event. Ipswich has had 6 members contest the national pentathlon event. Some of the Ipswich athletes hold State and National best performances (records).

The centre continues to grow each season with an all-time record of registrations during the 2014/15 season of 470 athletes. With the increased attendance the management committee decided to commence Friday competitions earlier to allow for and earlier finish. This has proved to be a very worthy decision.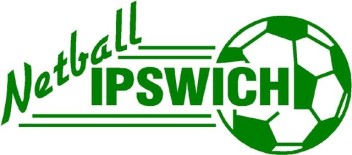 Ipswich Netball Association
The mission of Ipswich Netball Association (INA) is to provide the members of the community with an opportunity to enrich their lives through the sport of netball in a safe, supportive and fun environment.

INA was established in 1925 and has been a part of the Ipswich City community for nearly 90 years. INA is volunteer driven organisation that has grown into one of the largest sporting associations in Ipswich. With over 1000 members, INA takes great pride in the development of players, umpires and coaches at all levels and provides an opportunity for participants to play the sport they love.

INA is a well-respected organisation in the Ipswich and Netball Queensland community. INA has received a number of Ipswich City Council Awards over the last 5 years, and in 2013, INA was awarded "Club of the Year".

We invite you to be part of our culture, one that strives for success for all its players, members and sponsors.